Gaillard pottery was first created by Alan in the early 1970's at his studio in Bohernabreena, Co. Dublin and later in Co. Wicklow. Alan trained with his full-time potter parents, Dick and Mary Shattock, in Cornwall, Guernsey and Devon. When he moved to Ireland he founded and was first Chairman of The Craft Potters Society of Ireland (CPSI), now Ceramics Ireland, and exhibited in many CPSI exhibitions. In this early period, his stoneware was sold privately to a small number of collectors and through shops in Ranelagh, Dundrum and Blessington.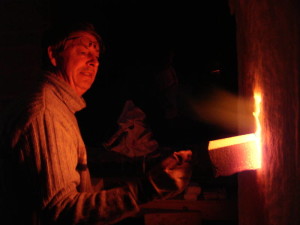 Alan Gaillard Ceramics and Irish Pottery is now in production at his eco-friendly studio in Clifden, Connemara. His studio is probably the first near-carbon-neutral pottery in Ireland as Alan generates 75% of all energy used in the house, workshop and studio with a wind turbine. Using all natural raw materials for his glazes Alan is again producing wonderful domestic tableware in immensely strong reduction-fired stoneware and also unique hand-built pieces, lamp-bases and commissions.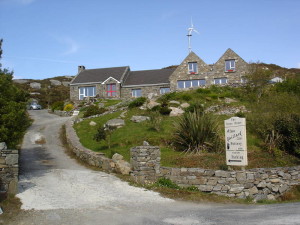 All his tableware is oven, microwave and dishwasher proof. His most popular glazes include copper red, dolomite and iron, sometimes with splashes of cobalt blue. In early 2013, Alan introduced a classic Japanese tenmoku and a natural Japanese style green celadon glaze incorporating locally sourced marble and decorated with a brushed Galway hooker (a traditional Irish sailing boat) motif. In 2015, after two years of test firings, he introduced his newest glaze, a beautiful copper red splash. Another addition to Alan's work combines ancient bog woods, uncannily moulded by sand and sea into lifelike forms, with hand-built ceramic bases.